Our hotel's breakfast showcases freshly caught ingredients and freshly baked bread.
We look forward to serving you our delicious Japanese and Western breakfasts.
Japanese breakfast
luxurious "kaisendon", a rice bowl generously topped with freshly caught seafood that is enjoyed by many locals in the port town of Tsuruga.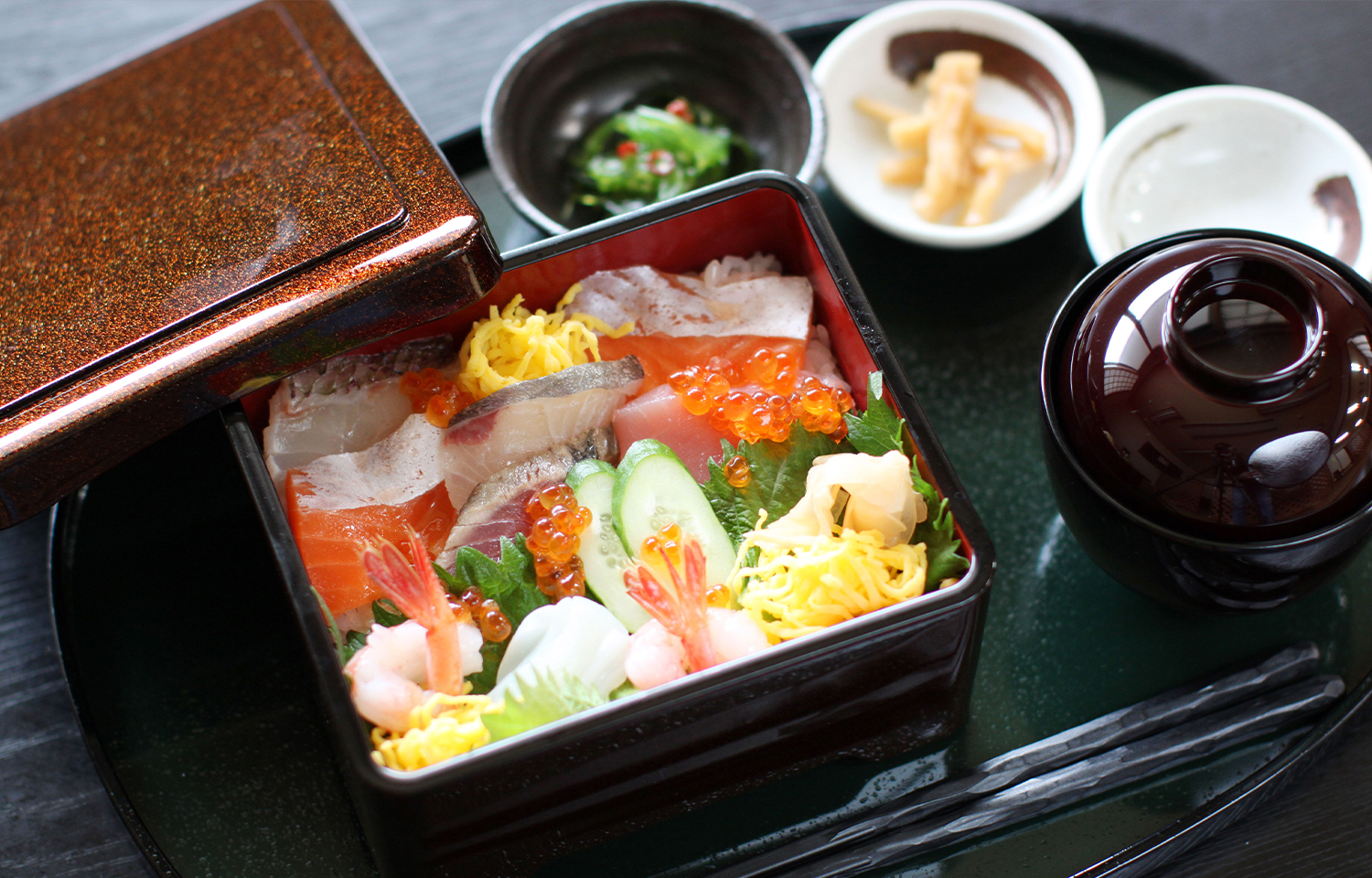 Western breakfast
Freshly baked bread that delivered to our hotel every morning from "otta," a bakery located in front of Tsuruga Station, which will satisfy even connoisseurs of Western cuisine.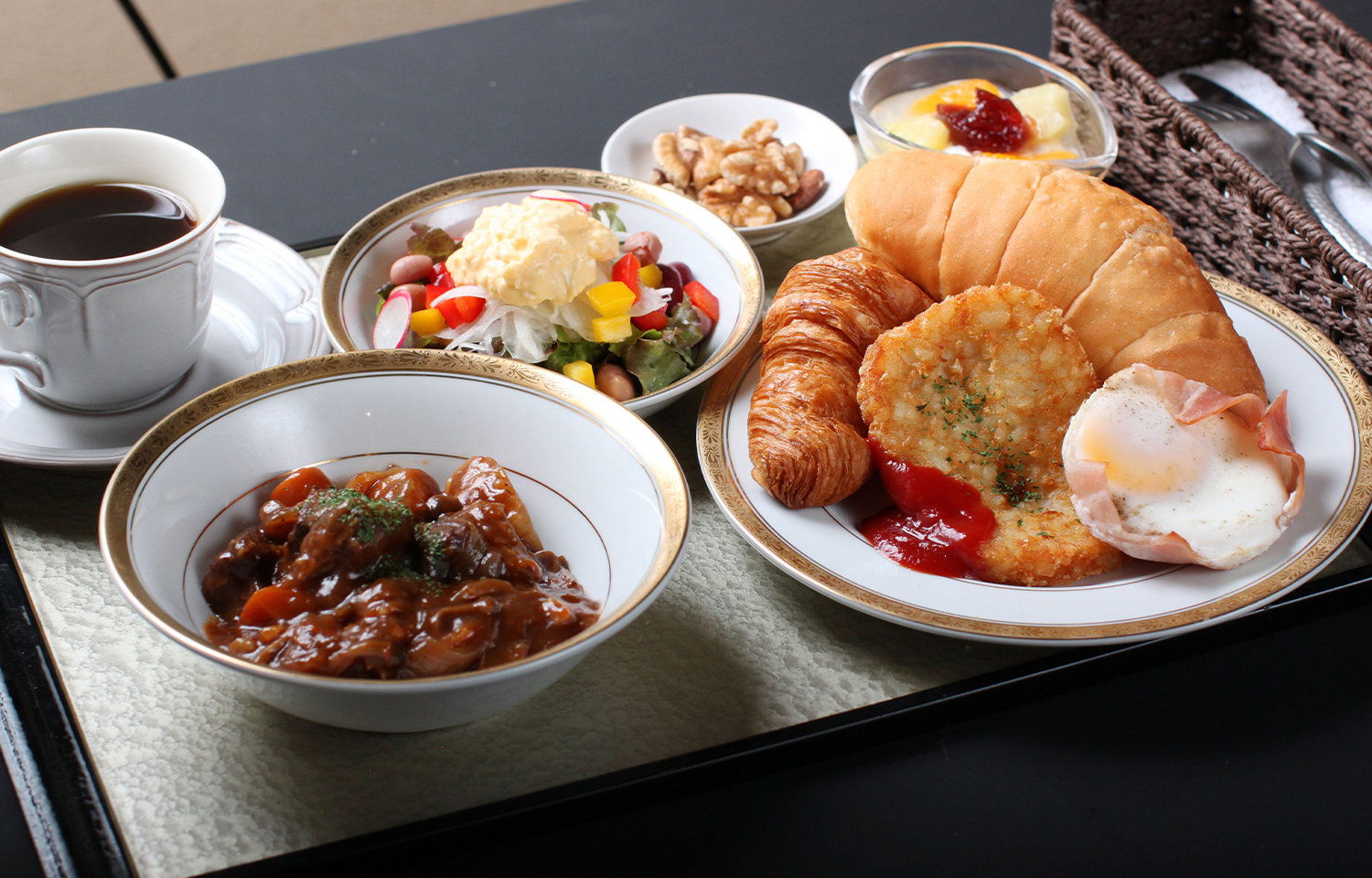 *The contents of the breakfast menu are subject to change without notice.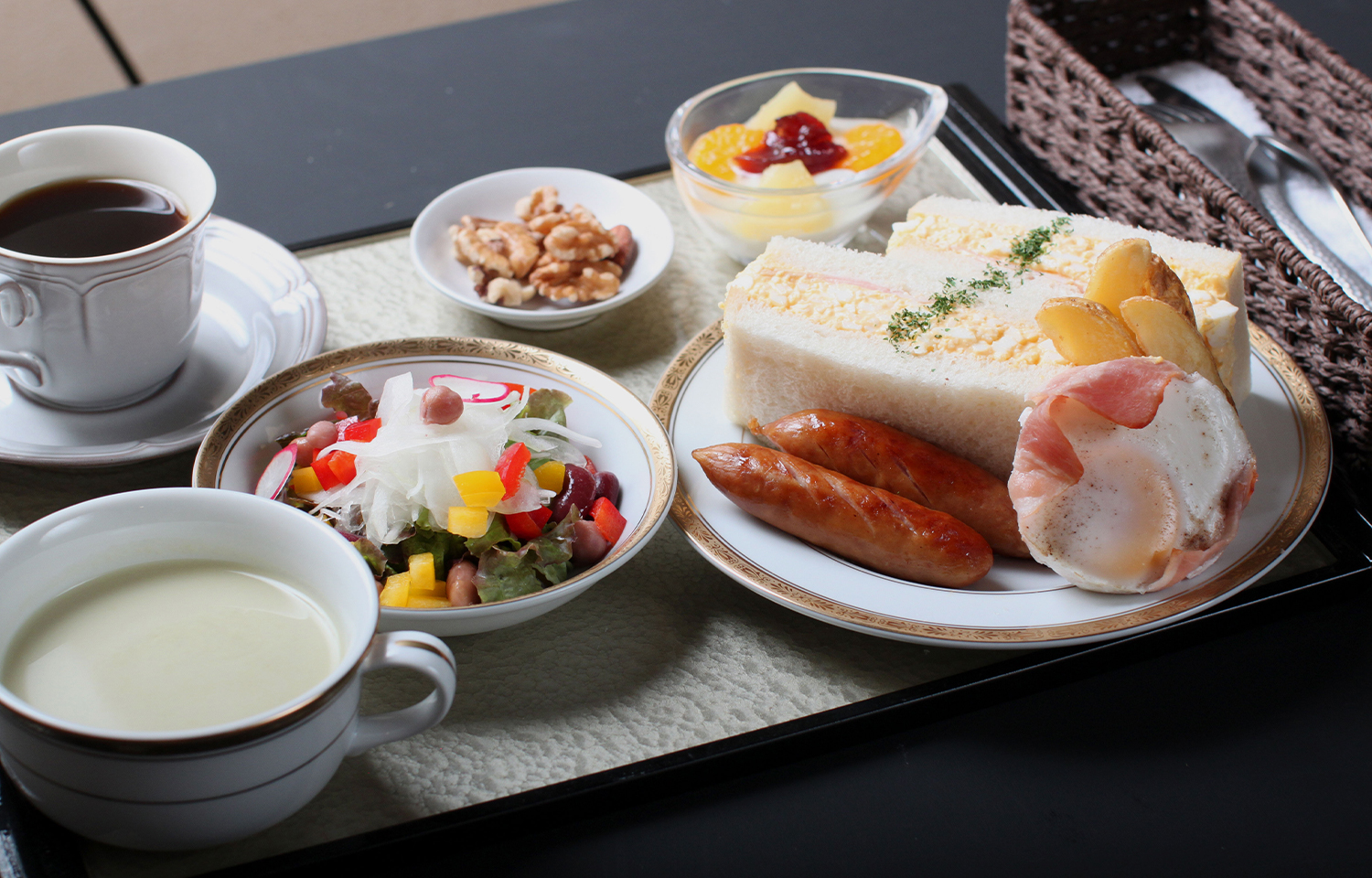 Information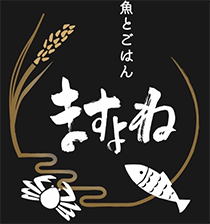 AM6:00~9:30
*In order to avoid congestion in the restaurant, we will guiding you of the usage time every 30 minutes.
We also have takeout to your room. Please let us know when you check in.